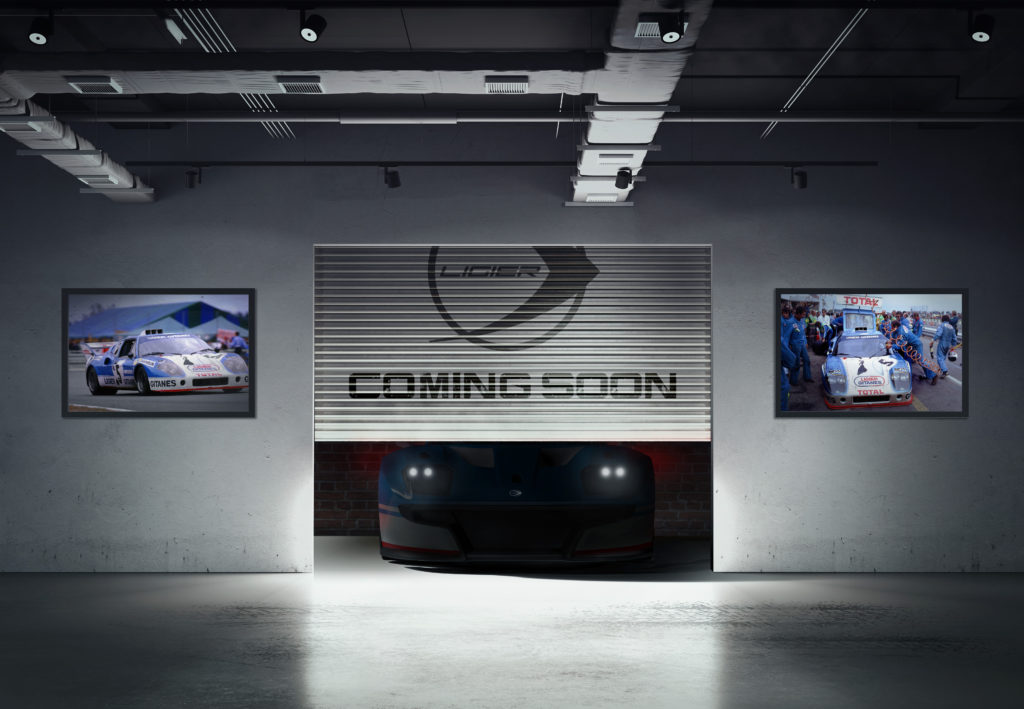 SAVE THE DATE! The new Ligier will be unveiled on Thursday 11th October 2018 in the evening at the Paris Motor Show on B.R.M Chronographes' stand
Forty-one models of racing cars have been built since 1969 including four sports-prototypes since 2014, but Ligier isn't stopping there. As announced in July a brand-new model is taking shape in the constructor's workshops!
This new car celebrates the 50th anniversary of the brand founded by Guy Ligier in 1969. It will be unveiled on French luxury watchmaker B.R.M Chronographes' stand on Thursday 11thOctober evening. It will be on display on the stand until Sunday 14th October when the Paris Motor Show closes its doors.
Available for testing from November 2018, this Ligier will feature the following main characteristics:
3,7 litres V6 Engine developing 330 bhp
6 speed sequential gearbox with paddle shift
Certifiable under FIA E II SH Regulation
Price (excl. options): € 89 000 excl. taxes
First deliveries scheduled in January 2019
The Ligier JS P4, the brand's latest sports-prototype that came out in 2018, will also be on show from 4th to 10th October.
Rendezvous at the Paris Motor Show!
B.R.M Chronographes, stand no. 234, Hall 1